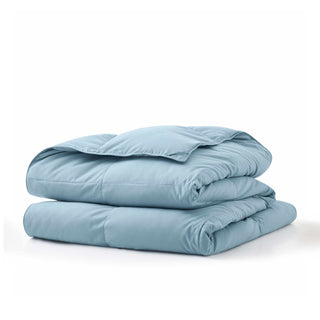 Lightweight
Ideal for
Hot sleepers
Summer months
Fill material
95% feather fiber and 5% white goose down
Fabric
92% polyester and 8% nylon
Construction
Sewn-through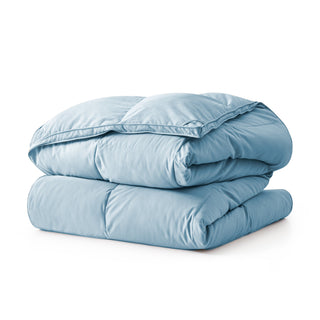 Medium Weight
Ideal for
Most sleepers
Most months
Fill material
95% feather fiber and 5% white goose down
Fabric
92% polyester and 8% nylon
Construction
Sewn-through, gusseted
Lightweight
Ideal for
Hot sleepers
Summer months
Fill material
95% feather fiber and 5% white goose down
Fabric
92% polyester and 8% nylon
Construction
Sewn-through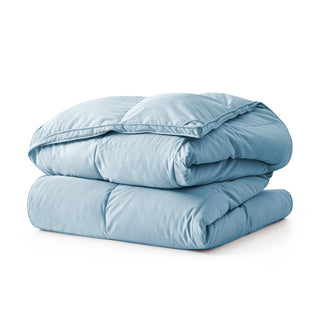 Medium Weight
Ideal for
Most sleepers
Most months
Fill material
95% feather fiber and 5% white goose down
Fabric
92% polyester and 8% nylon
Construction
Sewn-through, gusseted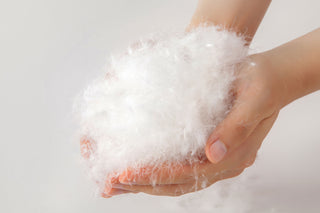 Ethically Sourced Down Feather Fill
This feather blend comforter is composed of 95% feather fiber and 5% white goose down. UltraFeather is further processed to remove solid feather quill, thus imitating down's plushness and consistent warmth.
Ultra Soft and Noiseless fabric
Made using 92% premium polyester and 8% nylon, the comforter features a wrinkle-resistant fabric that feels soft to the touch, without any rustling noise as you move or settle in bed.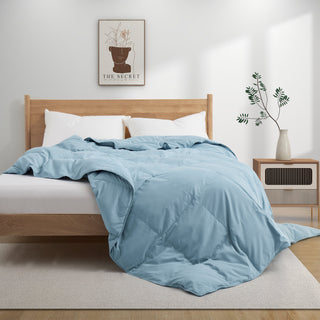 Our Certifications
To ensure that our products meet the highest standards of quality, Puredown adheres to strict regulations and criteria at every stage of the manufacturing process.This down feather comforter is certified with Responsible Down Standard, STANDARD 100 by OEKO-TEX® and Bluesign.

Amazing
Love this comforter so much! Is incredibly soft and amazing quality. I was surprised how much of puffed up once washed and everything. Even my dog loves it lol
I purchased a twin light down comforter. It was okay except it was very heavy and and caused pain in my healing rotator cuff every time I moved. The return policy seemed fair and similar to other companies. You pay for return postage and in the original package. This quilt came in vacuum sealed package in a box marked comforter with no sizing (I wondered what this did to the feathers in the blanket). It was impossible to to return in the same box. Their expectation was not obtainable and was unacceptable in this case. Other companies I have dealt with have sent a return postage slip and the funds deleted from the original bill. This did not occur. Not a great customer service experience. I would not recommend this quilt and will probably not use this company again. I have in the past gotten their down throw blankets and loved them. We had expected a similar product and was disappointed.
We've owned several brands of down comforters over the years and PureDown by far is the BEST! We will not buy anything else but this brand from now on. They are super soft, cozy, easy to wash/maintain and definitely affordable. We have them tri-folded in duvets and they fluff right up every time and keeps you comfortable and never too warm or too cool. Love all the different weights, thicknesses, fabric materials and colors (for some styles) that PureDown offers. Absolutely highly recommended!!!