Why Choose European Linen
Linen bedding is known for its exceptional breathability, moisture-wicking properties, and durability, keeping you cool in hot weather and warm in cooler temperatures.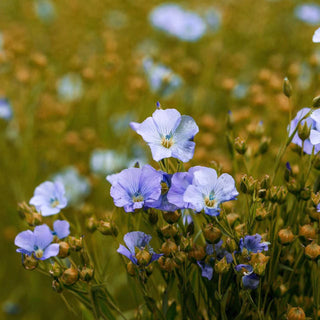 Pure French Flax: How is it Grown?
Flax used in our products is grown in
France, the natural rain, dew, and sunlight are sufficient to meet its growth needs, which makes the plant ecosystem free from pollution from pesticides and chemical fertilizers.

How Does Linen Feel Like?
Linen bedding has a different texture than cotton. It feels crisp, cool, and slightly rough because linen fibers are thicker and less even. This texture is enjoyable to many people and can feel refreshing.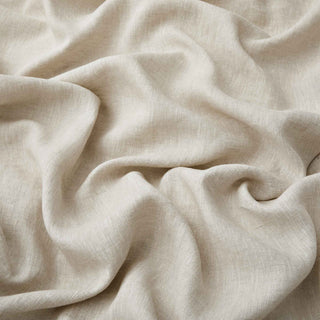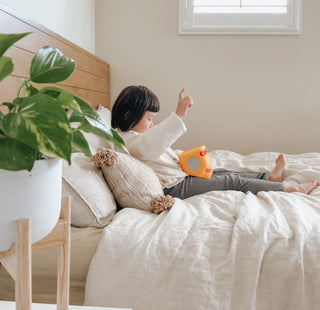 Say Goodbye to Night Sweats!
Linen has excellent moisture-absorbing and quick-drying capabilities. It can effectively wick away moisture from your body, helping to keep you dry and comfortable during sleep.

STANDARD 100 by OEKO-TEX
If a textile article carries the STANDARD 100 label, you can be certain that every component of this article, i.e. every thread, button, and other accessories, has been tested for harmful substances and that the article, therefore, is harmless for human health.

Bluesign
Bluesign certification ensures that the entire production process of a product meets strict environmental and human health standards, including the materials used, the energy and water consumption, the waste and emissions produced, and the working conditions for the workers involved.
Transform your bedroom into a luxurious oasis with our European linen collection. From the breathable, natural texture to the effortless elegance of European flax linen, our collection is crafted and designed for exceptional comfort, making it perfect for any season.